For modern and practical women, Bokitta is truly an all-inclusive hijab and clothing brand. When you do not want to lose your hijabi look, but at the same time want yourself to look chic, you should go for Bokitta.
The unique value that became the reason for its popularity is the pinless hijab style invention. Their ready to wear scarf was granted a PATENT protection by the World Intellectual Property Organization (WIPO) Protected in 144 countries around the world, and became the prime reason of Bokitta's fame internationally.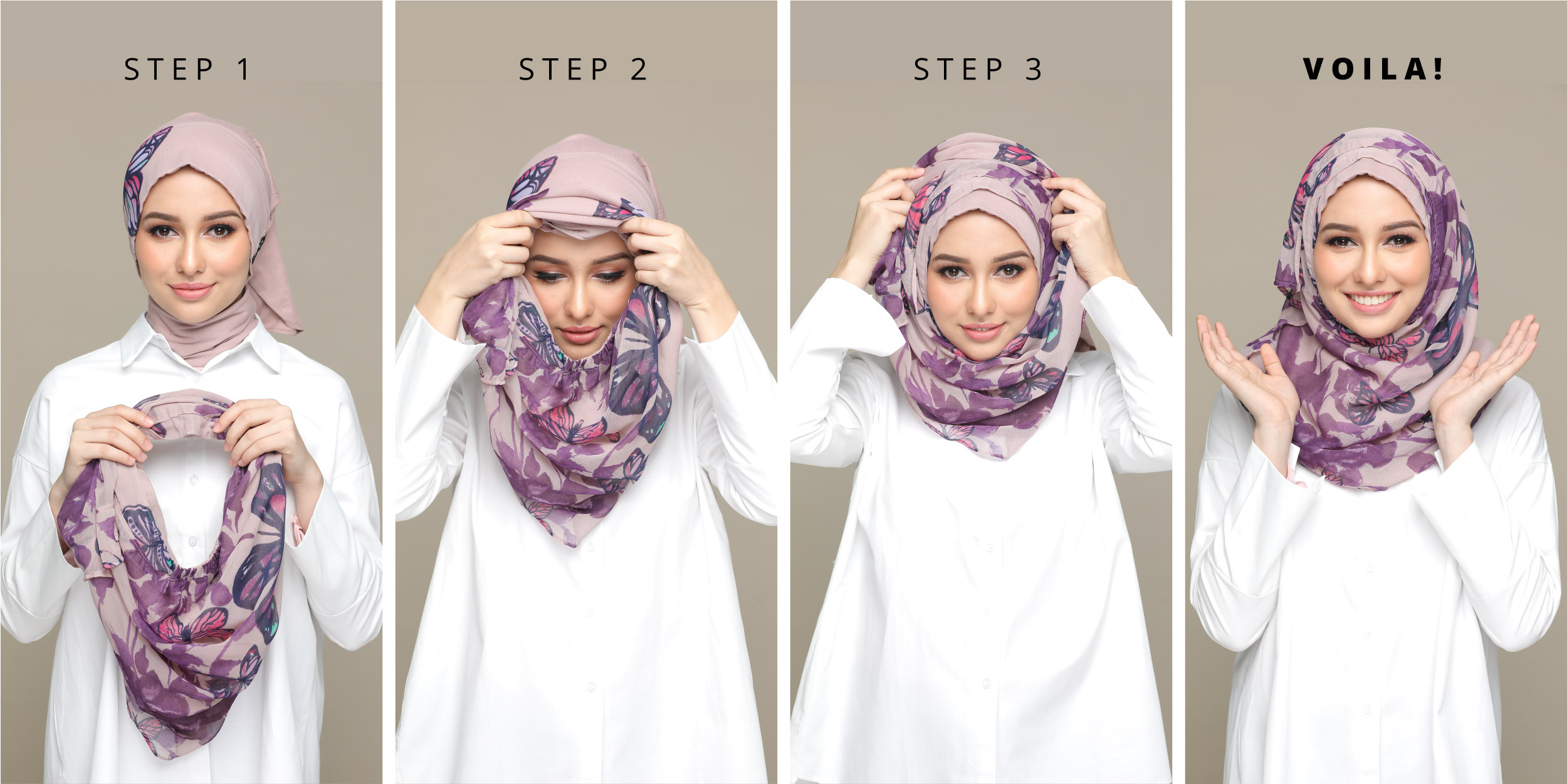 Here are the top 7 reasons that made Bokitta our new favorite hijab shop for hijabis:
Unique print designs:
Undoubtedly, Bokitta provides the best designs of hijabs for all the ladies out there. Their new top-notch styles and designs that never compromise on quality and in a perfect blend of modern and sophisticated hijab look. You will never be disappointed by the range and varieties that Bokitta has to offer you. With its newly introduced elegant yet modern hijab patterns, the brand has become really popular in just a small period of time especially in Asia.
Practical Pinless Hijabs:
It is not easy to deal with pins while wearing a hijab. Keeping in view this fact, Bokitta is the very first clothing brand that introduced pinless hijabs. This means that you do not have to take the headache of pins anymore. Due to this remarkable innovation, the brand has gained the popularity in no time and thus has become the most favorite hijab shop.
Countless variety of pin-less hijabs are available that you can mix and match with additional modest items to fit your styles. Now you do not have to struggle with your pins while wearing a hijab. New hijabis feel frustrated keeping their pins and hijab in place; so buying a fashionable hijab that is pinless as well will end this struggle while feeling comfortable and modest at the same time.
Quality Fabrics:
Another value to consider is providing the highest quality when it comes to fabric and the accessories in Bokitta's hijabs. Quality is never compromised here and yet the good thing is that even while using high-quality materials, the hijabs are offered at a reasonable price. Their fabrics include chiffon, silk, georgette, cotton…
Comfort is priority:
A key point is being practical and comfortable, taking into consideration that a hijabi will be wearing their hijabs for over 10 hours a day. Obviously, hijabisprefer Bokitta as it makes them feel at ease when they are outside their house. Therefore, Bokitta offers hijabs that are easy to wear, and also provide comfort and sustainability.
Website of the brand:
The brand's website includes more than 6 different languages and delivers to more than 120 countries around the world. They also provide custom payment solutions based on the countries. Plus, if you are interested in trying those hijabs before buying you can look for a store near you; alternately, you can always order them online. Anything you want to know about hijabs, including the latest trends and guidelines, is available on their blog. There is a wide variety of products available on the website; you can also browse through the sale items to grab an appealing deal.
Reasonable prices:
Normally, when brands offer quality products, you expect to pay more. When it comes to Bokitta, this is not the case;you can get your favorite hijab at an affordable price. Bokitta offers its products for all hijabis while maintaining a price and quality balance.
Ethics:
One of the core values of the brand is its ethics. We care about the actual needs and demands of our customers and constantly make efforts to render even better services. Ethics are never compromised here. Different people visit the shops with different requirements, keeping in view their demands we assist them in the most appropriate way.
Wearing a hijab or choosing the appropriate hijab is not as simple as it sounds. It requires a deep research about colors combination, quality material, suitable patterns and hijab wrap style. Fortunately, Bokitta has various fabrics, styles, colors and patterns–so you can get hijab-ready in less than 30 seconds!