Be it sitting at the window side or relishing the picturesque sceneries while the train passes by them, there is a sense of nostalgia attached with train journeys, isn't it? Considering everything going digital and smart, how would you feel if there are top applications that can make your train travelling experience even easier? Yes, that is absolutely true.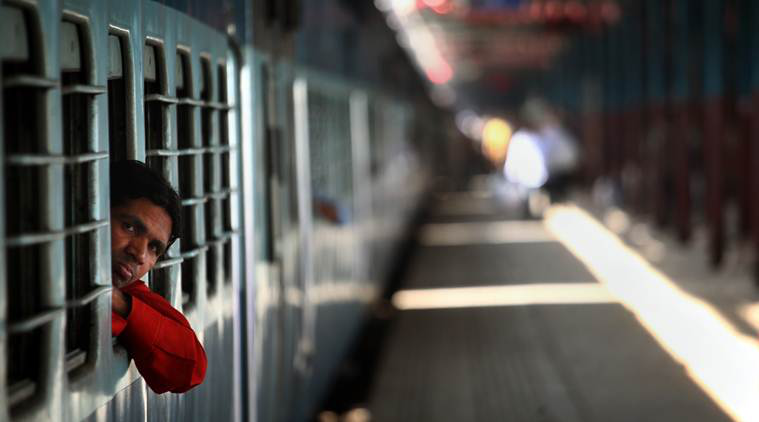 These applications not only help you have a smooth journey but can even assist you in planning your trip for the best. So, if you are a frequent train traveller, below-mentioned are the applications that you must have in your smartphone.
Best Train Travel apps in 2018
1. Trainman:
Available in almost seven Indian languages, Trainman boasts about its highest rating when it comes to helping you with your train journey. Not just it allows you to check PNR status, but being an IRCTC authorised app, it even lets you book tickets instantly. Moreover, through this app, you can also check out trains running between stations and whether or not any seat is available in them. Furthermore, it has more amazing features, including train enquiry, train schedule, fare and refund calculator, food booking, and much more.
2. Ticket Jugaad:
As much as you like train journeys, it is sure that you would hate booking confirmed ticket with the same intensity, isn't it? Especially if it is a holiday season, it becomes even tiresome to get your hands on confirmed tickets. So, to help you in emergency situations, Ticket Jugaad is right there. With the help of a unique algorithm, this train finds out alternative options for a ticket. It helps you find the before and after stations where seats will be empty on a particular train so that you can use them to their maximum.
3. iXIGO Train App:
Coming from a renowned name, this app is one of the most considerable ones when it comes to planning a train journey. Along with easy to use interface, this app is equipped with several salient features. Whether you need to check train PNR status, get a detailed timetable of Indian trains, or just want to make an enquiry, this app is something that will turn out to be useful at every step.
Recommended Reading: how can apps make your travel experience better in Indian railway?
4. Travel Khana:
Long journeys not only ignite boredom but hunger as well. So, this is one app that is meant for all the foodies who travel long distances. When it becomes difficult to kill time or to control your hunger, you can make use of TravelKhana. You can order your favourite dish and get it delivered it right to your seat while you are on the move. Just by entering your PNR number or train details, hot food can be served to you.
5. RailYatri:
Last but not the least, RailYatri is the app you must use if you are anticipating perfect features. Along with helping you check the speed of your train, this app also helps you in ordering food at your seat, checking seat availability, train time-table, booking cabs and much more. Along with that, you can even have a look at the layout of your berth.
At the end of the day, it is all about convenient and comfortable travel. Be it checking PNR status or ordering food to your seat, these are the gems that you can have on your smartphone for the easy and hassle-free journey in a train. Make use of these apps and get the best of experiences.