Gmail is one of the most reliable and efficient email client used by numerous people around the world. It is a free service provided by Google using which a user can send and receive emails over the Internet. All the Gmail account's data is stored in the cloud and cloud storage is also prone to hacking. So, to protect data from getting lost or hacked user keep a local backup of all their Gmail data. After saving the backup on the hard disk users prefer to delete all the data. So, it is important to remove backup data that includes email, contacts, events etc to safeguard data from cyber-theft. Thus, with the help of this blog, we are going to discuss a simple and reliable approach using which a user will be able to delete the backup emails from Gmail.
Steps to Remove Backup Email from Gmail
If the user has not created the backup then first it is recommended to take backup of Gmail emails. Then, after taking backup he/she can delete all the backed up emails from Gmail account.
Step 1: Create Backup of all Gmail Emails
Users can take backup of their Gmail data by using Google Takeout. Following steps are given below to create the backup of Gmail data:
First, you have to open the Browser and Sign In to the Gmail account you need to backup
Now, open a new tab and open Google Takeout
 A page 'Download your data' will appear.
You will see the Select Data to Include, here you have to select the products you need to archive and uncheck those products you do not want to archive.
Now, click on the Next button and in the File Type option select the file format in which you want your backed up data it can be ZIP or TGZ.
After this, you will see four options in the Delivery Method option that are Send download via email, Add to Drive, Add to Dropbox, Add to OneDrive.
Select the option according to your requirements and then click on the 'Create Archive button
 Now, a new page will be opened showing the status of the archive process
You will see two options on this page one is Create another archive and other is Manage archive
 Now, click on the Manage Archive button. Here, you can see archive details like date of creation etc.
After this, you have to click on the Download button to download all your Gmail backed up data
After the completion of the download process, a user can delete or remove the emails from his/her Gmail account.
Step 2: Remove Backup Emails from Gmail
Now, you can easily remove emails from your Gmail account by following the steps given below:
To Delete Emails from Inbox
First, you have to open Inbox and select all email by clicking on the small checkbox on the top left side and choose All option
Now, to delete all the selected emails by clicking on the Bin button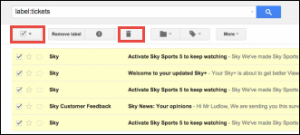 To Delete Emails with a Specific Label
First, go to the left pane you will see Labels option there
Now, click on the required label and select all
 After this, click on the Bin button to delete the emails
To Delete all Unread Emails
For, this you have to type Label: unread in the Gmail search bar and click on the Enter
Now, you will see a list of all unread emails.
Click on the checkbox and select all the emails
Then, click on the Bin button to delete the emails
Note: Once you have deleted the emails by clicking on the Bin button, all the emails will be still present in Trash option. To delete the emails permanently from Gmail you have to delete all of them from the Trash. If you do not delete the emails from Trash then they will automatically delete after 30 days.
Manual procedure is a time-consuming and lengthy process as the user has to manually select and delete emails. Moreover, sometimes by mistake, an important email is deleted while deleting the other one.
Full Proof Plan to Backup and Remove Gmail Emails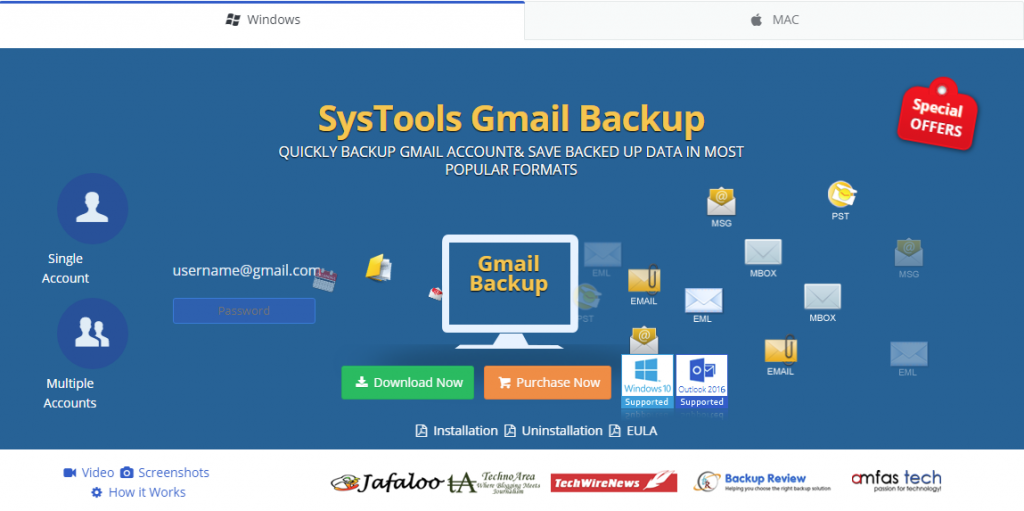 To eliminate all the drawbacks linked to the manual method it is advised to go for a reliable and instant solution that is SysTools Gmail Backup. Using this utility one can create a backup of Gmail account to export and save data into multiple file formats. Moreover, for removing backed up Gmail data a user can also use SysTools Gmail Backup Software, as it also provides free up Server space using delete after download option. To perform a secure backup and deletion process of Gmail data it is suggested to opt for this amazing utility.