The human body is defined as one of the greatest creation on earth, but it sometimes breaks down and needs an external help to bounce back into its original form. The doctors come to our rescue at this stage. Imagine, if the doctor is not specialized in his job?? It affects our body in long term. Now apply the same to your car? A car is a manmade machine which tends to break down and also need an external help of a mechanic.
Car ServicingThis one professional can get the car back into shape and get both journey and life back on track. If you don't realize how important mechanics are in our lives, then you must know it right now.
Why is a Mechanic Important?
A mechanic is the one who knows the details of the car and its functioning. He/she knows where all a car can falter and how the problems can be resolved. If by any chance, you face a broken-down car, then your life can be simply disrupted. You won't be able to go to the office, your family can't be taken out or worse, if your car breaks down outside, then you cannot reach home. In short, you cannot reach your destination if the vehicle just refuses to move. This is where a mechanic can be a savior. Your mechanic can be the one who can help you save time and resources by getting the car turned around quickly. You may keep banging the car here and there, hoping your fixes to work. But the major problems with cars are always best handled by the professionals in the field. If your car is brand new, then you certainly cannot afford to experiment with the wrong techniques or an amateur person.
Therefore, the right choice of mechanics is quite important. You won't have to miss your meetings or need not break your head on the repair if your mechanic is a good one.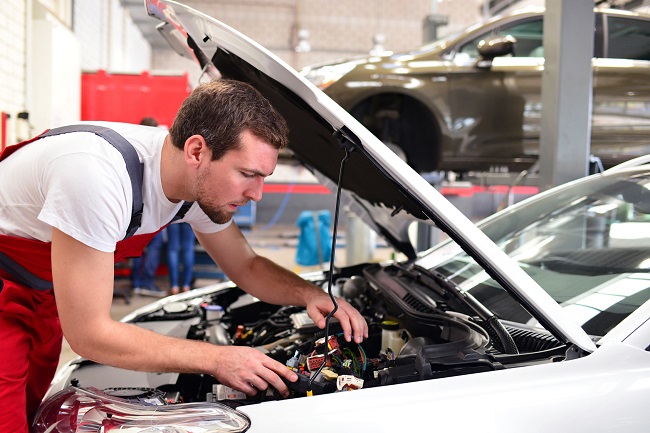 Regular Repair
The regular repair of a car is also quite important. It is always better to have the car or any vehicle regularly serviced so that they don't fail at critical times. This is again where a mechanic can be of extreme value. Your mechanic has to know how your car functions and what precautions are to be taken while handling a vehicle. Every car is different and hence, good mechanics keep a check on the finest details of every car. If you are a vehicle owner or owner of a garage, then you need to know the qualities that make up a good mechanic.
Qualities of Good Mechanic
Professional mechanics have knowledge of a wide range of cars and the technical details of all kinds of vehicles. The best mechanics don't fear about the kind of vehicle that they will have to encounter.
The necessary equipment must always be available for purpose of inspection and repair of vehicles. Complete maintenance solutions, from oil changes and engine tuning to tire rotation, must be available at the mechanic's place.
The service facilities must include test drives and control adjustments.
The state vehicle requirements must be complied with, by checking of combustion systems and engine performance.
Good mechanics also keep a record of all the service parts and repairs in your car. Moreover, car wash and paint facilities must be available too.
Inventory management is a crucial factor for the car mechanics. Stocks of service parts must be available at all times.
Also, check if the mechanics you visit are certified and trained enough for handling your precious car.
Getting the best service depends on the quality of mechanic you visit. You must ensure that you place your car in the best hands to get the optimal performance from your vehicle.