Fixed deposits are fixed-return instruments
Bajaj Finance Fixed Deposit can give you returns over 8%
Bajaj Finance Fixed Deposit can be started with a minimum initial amount of Rs.25,000
Check the stability of the financial institution offering high FD interest rate
Assured returns, safety of deposits and latent to market volatility are the virtues that make fixed deposits (FDs) one of the most preferred investment avenues. Though investment instruments have widened with the evolution of mutual funds, unit-linked insurance plans (ULIPs), real estate, stocks, and FDs continue to be the favourite among a majority of Indians.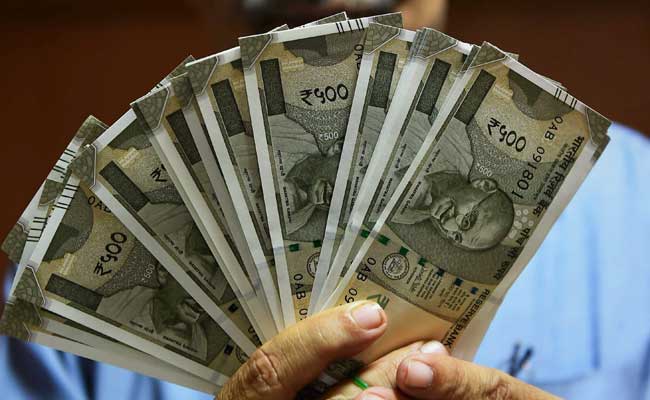 Declining FD rates have been a cause of concern, especially among senior citizens who depend on the interest income from their deposits for monthly expenses. While in 2012, leading banks were offering an interest rate of over 9% on FDs, it has come down to a little over 6% now. Also, with the interest income being fully taxable, it further brings down the post-tax returns. However, you can still get an interest rate of above 8% on your FDs if you open them with these financial institutions:
Bajaj Finserv
One of the leading non-banking finance companies (NBFCs) in India, Bajaj Finserv through its investment arm Bajaj Finance offers FD interest rate of 8.10% which can go up to 8.60%. You can open an FD with a minimum initial deposit of Rs.25,000 for a tenor between 12 to 60 months. The attractive interest rate offered by Bajaj Finance Fixed Deposit aid in generating inflation-adjusted returns, allowing you to build a corpus for various long and short-term life goals.
Senior citizens, for whom FDs are an integral part of their portfolio, can earn an additional interest rate, up to 0.35% over and above regular rates. You can also book a 15-month special tenor FD which offers 0.10% more returns on an FD booked for 12 months.
Easy to book, all you need to do is to fill up an application form online. With online account management, you can easily track the progress of your investment. You can calculate the maturity amount of your deposit with this FD calculator with ease.
2. Fincare Small Finance Bank
One of the new-age 'Davids', you can earn an interest rate of over 8% with FDs booked at Fincare Small Finance Bank. Incorporated in 2017, along with higher interest rate you get flexible interest rate pay-out options, monthly or quarterly to suit your liquidity needs.
The bank also offers special discounts and offers through its specialised term deposit schemes and allows you to book an FD from the comforts of your home or office through internet banking.
3. Mahaveer Co-Operative Urban Bank
Mahaveer Co-Operative Urban Bank, founded in 1999, offers an interest rate of above 8% on fixed deposits for a period over 2 years. Based on your need, you can opt for the following pay-out options on your fixed deposit as per your requirements:
Monthly payment
Quarterly payment
Just like other financial institutions offering higher interest rates to senior citizens, Mahaveer Co-Operative Urban Bank too offers higher FD interest rates to senior citizens.
4. ESAF Small Finance Bank
Another new entity in the banking domain, ESAF Small Finance Bank was formed founded last year in March. The FD interest rate offered by this bank is also above 8% and senior citizens can avail an interest rate of over 9% for a tenor ranging from 365-727 days. The bank offers two FD options – Regular and Tax Saver.
You can either opt for monthly or quarterly interest pay-out. Re-investment and auto-renewal are some of the other features of the regular FDs offered by ESAF Small Finance Bank.
5. Suryoday Small Finance Bank
Suryoday Small Finance Bank, another new-age bank, offers FD interest rate of more than 8% on deposits for a tenor of 1-2 years. Senior citizens can earn a higher interest rate on their FDs booked with this bank.
This bank, too, offers re-investment and auto-renewal features on its FDs. In case of non-auto renewal, the maturity amount is credited to the account you hold with the bank.
Safety and stability – An essential look-out
An important part of an investor's portfolio, particularly for senior citizens, fixed deposits are prudent financial instruments to meet short-term needs such as going on a vacation, making a down payment for a car/house, etc. While going for returns above 8% offered by new financial institutions, it's important to check their stability.
For instance, Bajaj Finance Fixed Deposit has ICRA's MAAA rating which reflects its high-degree of safety. It also has CRISIL's FAAA rating, which again is testimony to its safety. Note, that currently the Deposit Insurance and Credit Guarantee Corporation (DICGC) insures deposits worth Rs.1 lakh in case of failure of the bank. While high returns are important to build a sizeable corpus to address various life goals, and beat the effects of inflation, it is equally essential to ensure the safety of your deposit to address crucial financial goals.