What is the most common thing between TATA and Corus, Flipkart and Walmart, Thomas Cook and Sterling Holidays, yes you guessed it right these are some of the major mergers and acquisitions in recent past in the world.  But the most common thing is Investment banks enable these mergers.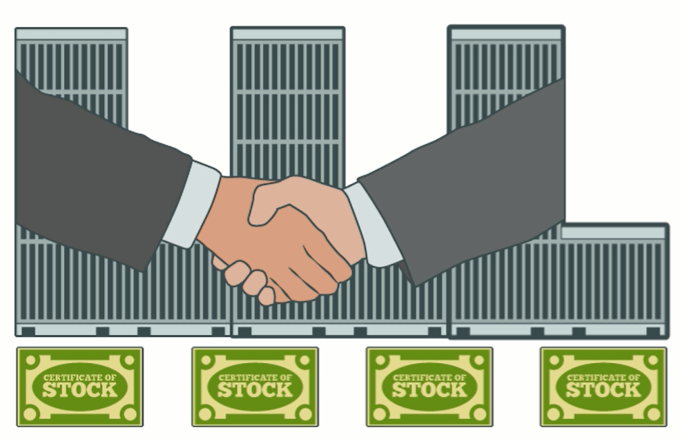 Let's say a big telecom operator wants to sell its bonds worth of several million dollars to invest in its venture in Asia and Africa, a major e-commerce retailer in the company wishes to raise capital through an initial public offering. An Indian steel major is looking to merge its business with a European steel manufacturer, did you know that the entities act like a catalyst and the brain behind these transactions are precisely the services offered by an Investment bank. An investment bank is a financial intermediary that performs a variety of services. They specialize in large and complex transactions such as underwriting that involves packaging and selling securities on behalf of the client. Acting as an intermediary between a security issuer and the investing public, these facilitate the mergers and the acquisitions and other corporate reorganizations, serving as a broker and a financial adviser for the institutional clients.
Let's say an organization wants to raise its capital for its project it approaches an Investment bank to price its new shares. The investment bank underwrites the offering by the guaranteeing that the organizations receive its proceeds at the stable value. The investment banks use its sales force to mobilize buyers and institutional investors to buy chunks of the shares. What banks facilitates buying and selling of the new shares out of their account. Thereby they create a market for the organizations offering. Investment banking is a particular division of banking related to the creation of the capital from other companies. Investment bank underwrites new debt and equity securities for all types of corporations. Investment banks also provide solutions to the issues regarding the shoe and placement of stock.
The Universal banking refers the combination of commercial banking and investment banking that includes the securities business. This bank provides investment services in addition to the services related to savings and loans. Another bank which offers the same functions as an investment bank is a merchant bank. The merchant banks mostly deal in international finance, long-term loans of companies and underwriting. The merchant banks do not provide regular banking services to the general public. The knowledge of merchant banks and international banks makes them specialists in dealing multinational corporations.
These Investment Banks include the facility of,
Merchant banking services
Capital creation
International finances
Advisory and transactions services
Mergers and acquisitions
Capital restructuring
Long-term financing
Managing complex financial deals underwriting
Investment in Primary markets that deals with primary market activities.
Some of the top-ranked investment banks in the world are JPMorgan Chase, Goldman Sachs, Citi Group, Yorkton Securities, etc. whose chairman was Mr. William B. Harrison Jr., Mr. Lloyd Craig Blankfein, and Mr. G. Scott Paterson respectively.