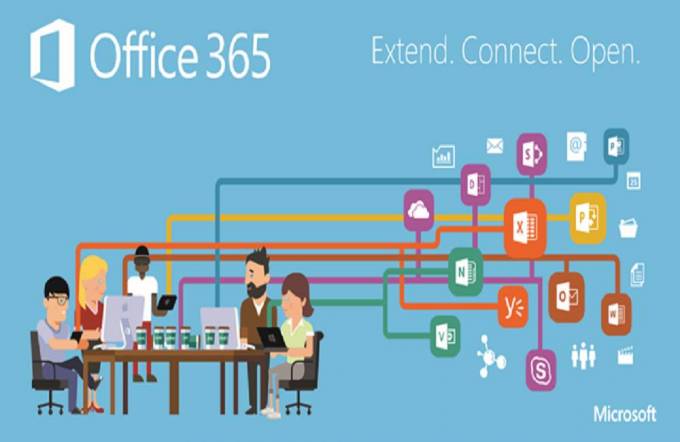 Problem: "When I was trying to configure Outlook for Office 365 manually, I was unable to setup Office 365 mail account in Outlook 2013. Being a non-technical user, I do not know how can I fix this issue. I would be glad if someone helps me out to solve this problem. Kindly suggest me some measure."
Solution: Are you also looking answer to the same problem? Does the query seem familiar to you? If yes, then do not despair as the solution to the problem is very straightforward. Else user can try an automated solution to SysTools Office 365 email backup and restore software to export Office 365 mailboxes to PST. Or Take a look to configure Outlook for Office 365 All a user needs to do is pay attention till the last of the post and all the doubts will become clear. So, keep reading.
Configure Outlook For Office 365 Step-Wise Solution
If a user wants to configure Outlook for Office 365 without AutoDiscover, he/she needs to follow the given set of instructions:
Step1: Identify the Name of Mailbox Server and Proxy Server URL
Navigate to the O365 portal and sign in with the appropriate credentials
Click on the Office 365 tab
Select the checkbox Outlook Autodiscover and then click on Next
Give the necessary information and click on the option Perform test
A page will launch on the screen. Simply, click on Expand All
Search for the first tag
After doing this, you will see a value that looks something like- 686c9881-008b-49f5-83ab-ef158c37c421@domain.com. You will need this value later because this is your hostname. So, note it down to continue with the process to configure Outlook for Office 365 account.
When auto-discover is not enabled, a user has to perform these steps:
Run PowerShell command and write down these commands:
Set-ExecutionPolicy Unrestricted
$LiveCred = Get-Credential (use your ADMIN credentials)
$Session = New-PSSession -ConfigurationName Microsoft.Exchange -ConnectionUri https://ps.outlook.com/powershell/ -Credential $LiveCred -Authentication Basic -AllowRedirection
 Import-PSSession $Session
Get-Mailbox -Identity user_name | select ExchangeGUID
Step 2: Create New Outlook Profile and Change Exchange Server Proxy Settings
Open the Control Panel
Select the option of Mail. In case, mail option is not visible, modify your view by settings to small icons or large icons
Choose the alternative of e-mail accounts
An account settings window will appear on the screen. Click on New
Click on the options manual setup or additional server types, followed by Next to configure Outlook for Office 365 manually.
Choose the radio button corresponding to the options Microsoft Exchange Server or Compatible Service followed by Next
Mention the following against the specific fields
Server: outlook.office365.com
User Name: CULoginName
After that, click on More Settings                                                                                                                                                  
Warning: Do not click on Check Name button. If will fail the configuration process.
Navigate to the Security tab to configure Outlook 2010 for Office 365
Change the following settings:
Deselect the option of Encrypt data between Microsoft Outlook and Microsoft Exchange
Select the checkbox of Anonymous Authentication under the drop-down box of Logon network security
Switch to Connections tab, select the checkbox Connect to Microsoft Exchange using HTTP and then, click on the option Exchange Proxy Settings
Under the heading Use this URL to connect to my proxy server for Exchange, type outlook.office365.com
Select the checkbox of Only connect to proxy servers that have this principal name on their certificate, then type msstd:outlook.com in the corresponding text field
Then, make the following changes in the settings to configure Outlook for Office 365:
Enable the checkbox On fast networks, connect using HTTP first, then connect using TCP/IP
From the drop-down menu of Use this authentication when connecting to my proxy server for Exchange, choose Basic Authentication
Click on OK on Microsoft Exchange Proxy Settings dialog box
Again, hit on OK on Microsoft Exchange dialog box
Now, click on Check Name option from Add Account window
An authentication window will appear on the screen. Type your server name and username in the desired fields and select the option of OK to configure Outlook 2013 for Office 365
Then, click on Next
Tip: For best results, use it with cached Exchange mode.
At last, click on Finish. The account will setup and the user can launch Outlook to use the Exchange Online account.
The Final Words
Microsoft Outlook and Office 365 are two different email clients. Outlook is a desktop-based email client whereas, O365 is a web-based email service provider. The data of Office 365 can be accessed in Outlook by configuring it. To configure Outlook for Office 365, a complete step-wise guide is introduced in the write-up.